Monday, August 6, 2018 / by Grant Williams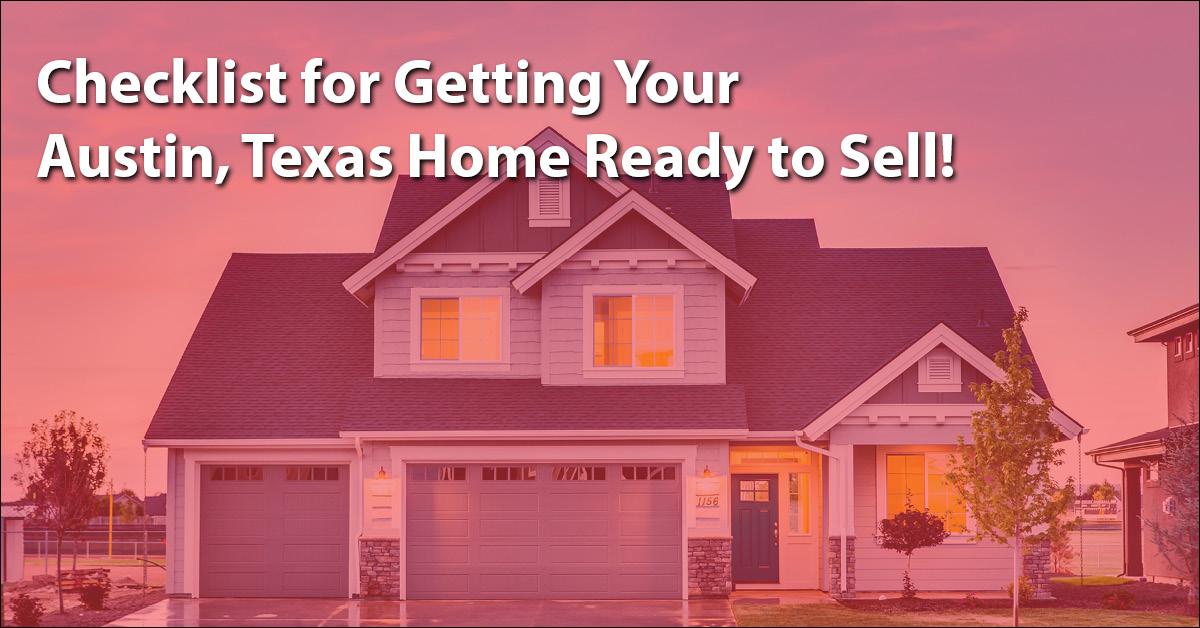 So you've decided to take advantage of this market and sell your Austin, Texas based home, where do you even begin? Getting your house ready for such a thing can seem like an overwhelming task! By following the below guide you can simplify this process one room at a time.
If you are short on time, it's important that you prioritize correctly. At the top of your mind, the first things you should tackle are cleaning, packing & decluttering the home. To get the most out of any sale, you'll want your home to look as new as possible. Consulting with the agent who will list the house can help steer you in the right direction when figuring out how to do so. This handy checklist will help you prepare to sell your home at top dollar!
First things first – Evaluate every single room of your home!
Anyone who shows interest in your home is going to be far more critical of your house than they are of their own. They might not dust the weekly, but they will notice if you haven't. If you're serious about selling your home, you'll need to have it show ready at all times! It's like going to a new home builder and viewing their model homes – your home needs to replicate the same purpose this model home does. So, make sure you take a serious evaluation of every room in your house and put a plan in place to help yourself clean room by room.
To start you can open up floor space by removing excess furniture, de-personalizing and de-cluttering. This helps invite prospective buyers to imagine themselves and their belongings in your home. Consider this like a blank canvas – everyone sees the end product differently. This helps any potential buyers feel welcome and relaxed.
Consider the following checklist to help with this process.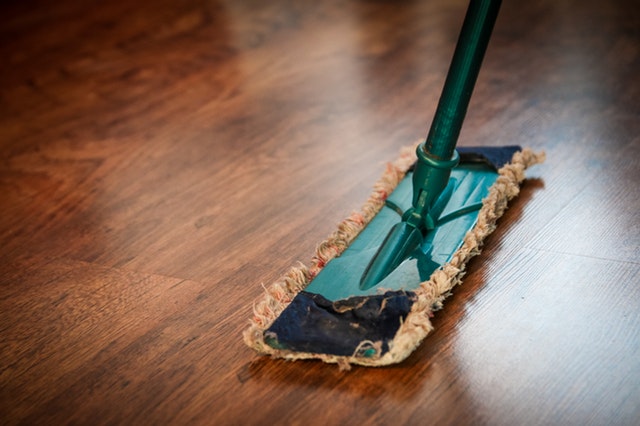 Cleaning your home is key! Be sure to check the following and thoroughly clean if needed.
Clean and replace the following as needed:
Light switch covers
Fireplace
Light bulbs
Front door
Carpets
Window blinds
Doors and door knobs
Interior & exterior paint
AC/Heater parts


Ensure these things have been address as they make up the look of your home little by little. Ensure you dust your home properly as we mentioned earlier. Check the following for dust:
Walls
Window Blinds
Ceilings & Ceiling Fans
Baseboards
Windows
AC Vents


There are ways for you to make your home seem more inviting to potential buyers. Consider the following to help make your home feel likes theirs when they walk in.
Rearrange your furniture and belongings to maximize your floor space.
Pack up your personal knick-knacks or figurines.
Prune and nurture any house plants you might have and be sure to reduce or add plants for a balanced look for your home.

No one wants to live in a green house.
Remove any furniture that you can live without during the duration of the sale.
Remove family photos so that you can depersonalize the home. No one likes to imagine living in someone else's home!
Consider removing or adding art as the aesthetic of the home sees fit.
Add lights to any dark areas of the home to make it seem more inviting
Be sure to address the smell of your home and consider something to help it smell fresh and clean.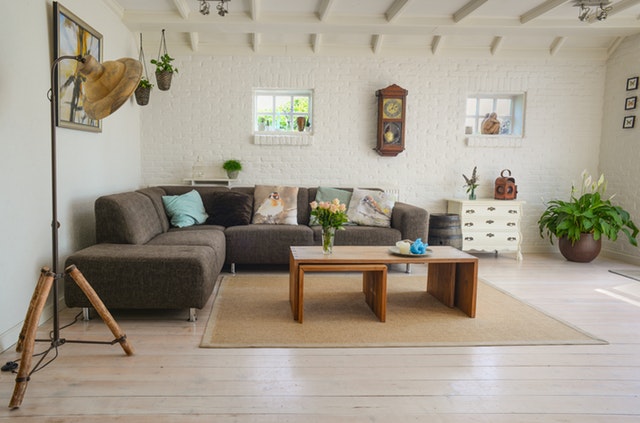 Your living room might be your favorite spot in your home. It's most certainly one of the more heavy-traffic areas in any home. Consider these tips for making it more inviting:
Keep your coffee tables and side tables clear of clutter during the duration of the sale
If you smoke in the home, remove any ash trays from sight
If you have kids your living room might look like a Toys R Us in the golden years. Fix this.
Use accents, such as pillows and throws, to soften the look of the space.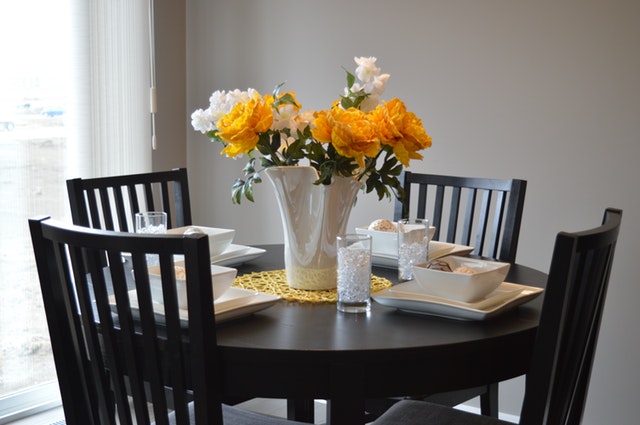 Your dining room is another high-traffic area of the home. It's where any potential families who buy the home will spend their nights around a table eating having meals. Consider the following to make it pop.
If you have a chandelier, be sure that the bottom of it is at least 5 feet off the ground.
Keep the table clear with the exception of a nice center piece.
Remove any chairs that don't fit the aesthetic of the table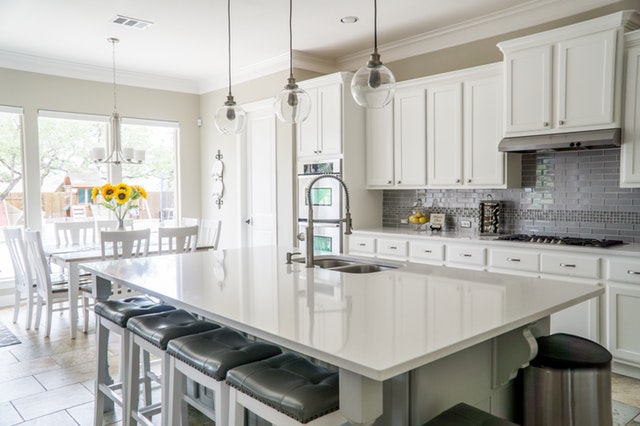 Your kitchen is another area that will be utilized every day by the person who purchases your home. Making it as inviting as possible is in your best interest. You should address the following:
Clean all counter tops and remove clutter
If your kitchen possesses any tile, be sure to clean any grout and bleach if needed
Clean your stove, microwave, and oven of any built up foods or messes.
Clear your refrigerator of any magnets, art work, or any personal items.
If needed, replace the burners on your stove as they can be worn down over time.
Organize your pantry and cabinets to have a nice aesthetic.
Scrub and polish your sink to make it look new again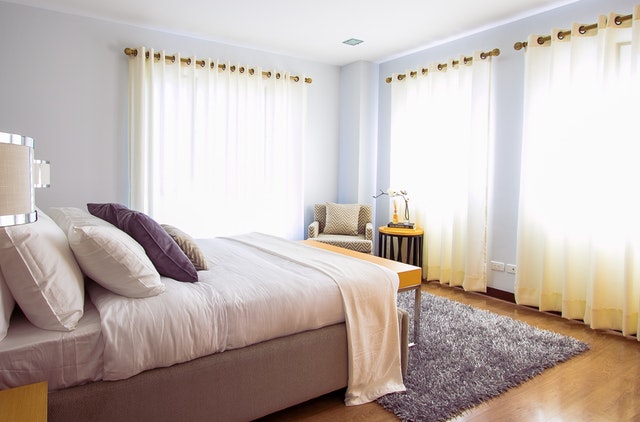 Bedrooms can make or break a sale. No room in a house gets as much use a bedroom and buyers like to imagine the possibilities with this room. Address these points to ensure your bedrooms don't break the sale.
Make your beds daily. You never know when a potential buyer will want to view your home, so it's best to make your bed daily.
Clear off and bedside tables and night stands
Organize your closets to be nice and neat and keep any closet doors closed
Keep the floors clean by vacuuming daily
Remove any distasteful art from the walls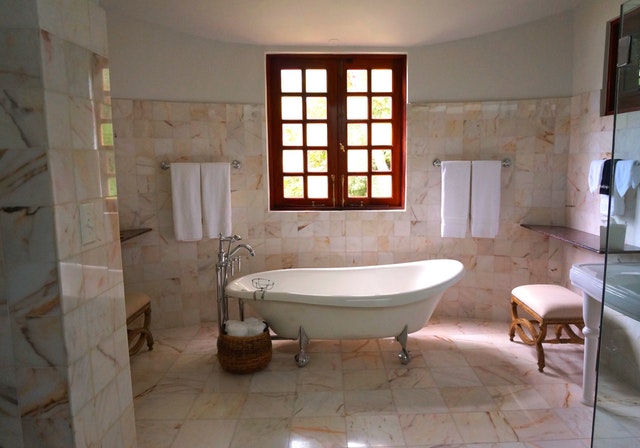 Bathrooms can be personal spaces, but in the event your selling your home they are just as publicly available as any other room in your home. Address the following:
Clear and clean all surfaces thoroughly.
Display a bottle of hand soap or a clean bar of soap.
Hang fresh towels before any showing - emphasis on fresh.
Coordinate the aesthetic of your bathroom to one or two colors
Remove any unnecessary items from your shower/bath tub.
Evaluate your shower curtain and replace as needed
Clean any grout or mold areas in the bathroom
Replace any caulking that looks poor.
Keep your toilet lids closed during this selling process
Hide any garbage cans and cleaning supplies stored in bathroom
Organize your toiletries to be nice and neat.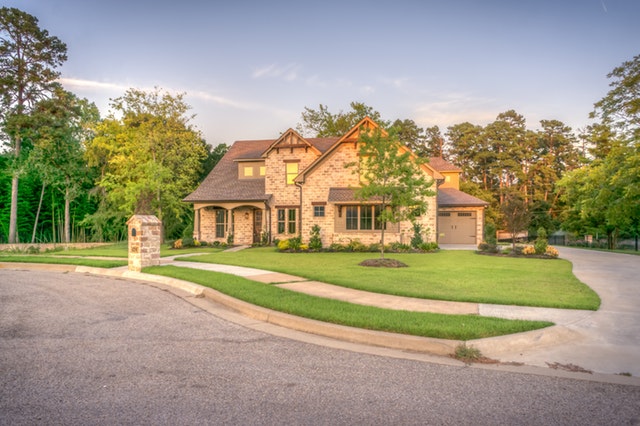 The exterior of your home sets the stage and is the first impression any potential buyer will receive. It's important to make the home look inviting. We recommend the following:
Look at your home objectively from you neighbor's yard and evaluate the property. Would you buy that home?
Clean and repaint your front door if need
Repaint your exterior and trim if needed
Replace any rotten wood or damaged siding on your home
Sweep all walkways, patios, porches & decks your home has
Pressure wash any dirty or stained concrete
Restain any wood on your deck, etc
Wash your windows, inside and out.
Utilize outdoor furniture to show use of space
Your garage and yard are just as important to any potential buyers. Keeping these locations in order can help your home sell. We recommend the following:
Clean and sweep out your garage.
Keep your storage nice and neat.
Prune any bushes that need it.
Utilize fresh mulch to restore color contrast to your home
Keep your lawn freshly mowed and looking nice.
Remove any dead plants from the property


Selling your home is no small feat. Using this list, it might seem like it will take forever to accomplish, but getting your home ready before listing it on the market is imperative – you only get one chance to make a first impression! Listing your home for sale before you've had time to prepare it can result in money lost, lower traffic and a poor experience for any potential buyers.
A real estate agent can help guide you and provide some ease during this stressful time. If you are looking for an agents to consult with, our agents are prepared to help! In the end, all of this hard work will pay off at the closing table!
---